To retake the Well-being Assessment,
Click on the My Results tab
In the Life Areas Summary box click the gear icon. 
Click Retake your assessment.  
There will be a notification: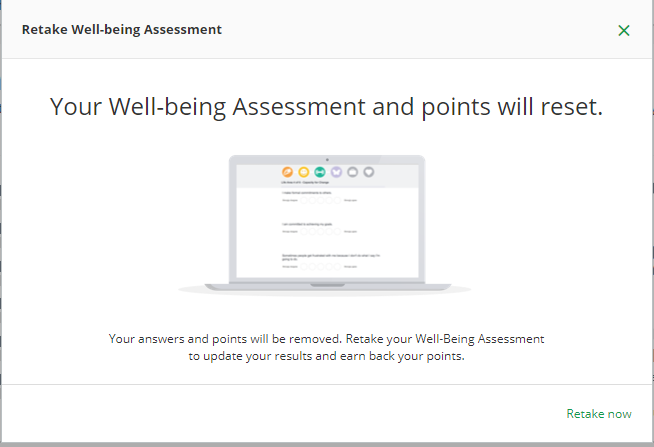 Click Retake now to retake the assessment.
One re-taken, the Assessment points will then be awarded. Points for completing the Assessment can only be earned once per program year.