My Choice activities are just like other activities in the Limeade Platform. The activities are selected from the Limeade Activity library and include individual (one-time) activities, team activities and weekly activities.
You can participate in and earn points for My Choice activities in the same way you would for other activities. However, points for My Choice Activities are capped at 25% of the highest incentive points level. Once you earn 25% of the total points associated with the highest incentive level, My Choice activities are no longer worth points but are still available for participation and completion. Once the 25% points threshold is achieved, you will notice that points are no longer visible in the bottom corner of My Choice activity tiles and a gift box icon appears. You can see your My Choice points progress on the Home Page.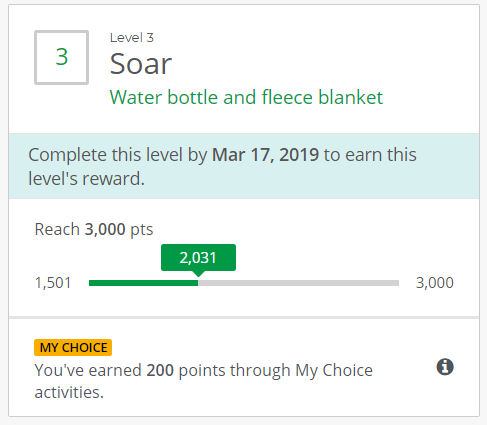 Hover over the information icon to see how many points are possible.